ENVIRONMENT
Suzuki's commitment to a cleaner marine environment
Suzuki Clean Ocean Project
As the world's ULTIMATE OUTBOARD MOTOR brand, Suzuki always remains focused on providing the ultimate marine experience, which requires a healthy and clean marine environment. Since 2011, for 9 years and counting, we have been voluntarily conducting the "Clean-Up the World Campaign" globally every year to contribute to a better marine environment and more than 8,000 people have participated. In Japan, the campaign has been officially recognized by the Ministry of the Environment in the "Plastic Smart Campaign".
To continue to make our utmost effort for environmental protection, it is now time for us to review how we have been contributing to the environment and society and newly determine our direction. As well as continuing our worldwide clean-up campaign, we will also commit to take responsible actions against marine plastic waste issues. This is how we came to make the new Slogan and Logo, "Suzuki Clean Ocean Project", to show the world our commitment.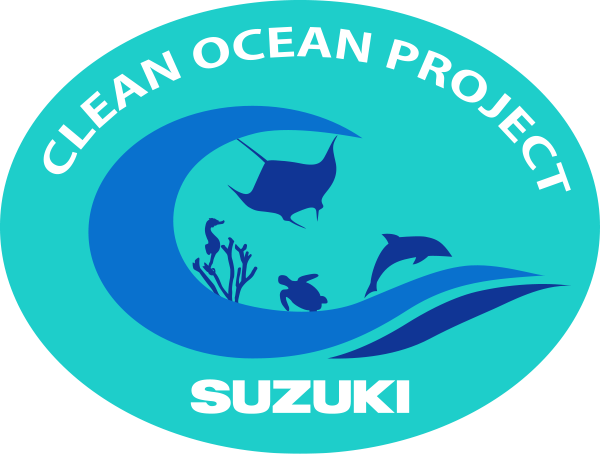 Our Actions
1. Clean-Up the World Campaign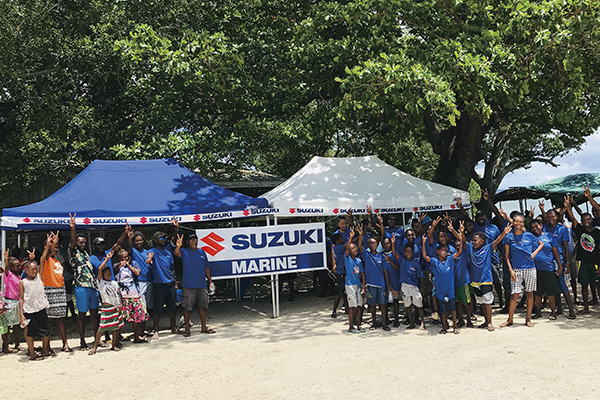 Learn more about our clean-up campaign conducted all around the world!
2. Reduce Plastic Packaging
In order to be more considerate towards our planet, we are making efforts not only to gather plastic waste but to also reduce the plastic packaging from our products.
Suzuki Outboard Motors
For some of the products manufactured in June 2020, we have adopted eco-friendly materials for the packaging.
Suzuki Marine Genuine Parts
From September 2020 production, part of the Suzuki marine genuine parts are now packaged with paper materials instead of plastic.
When adapted to all of the parts packaging, approximately 2.3 tons of plastic will be reduced every year.
We will continue to make our best efforts to minimize the use of plastic for the packaging of our future products.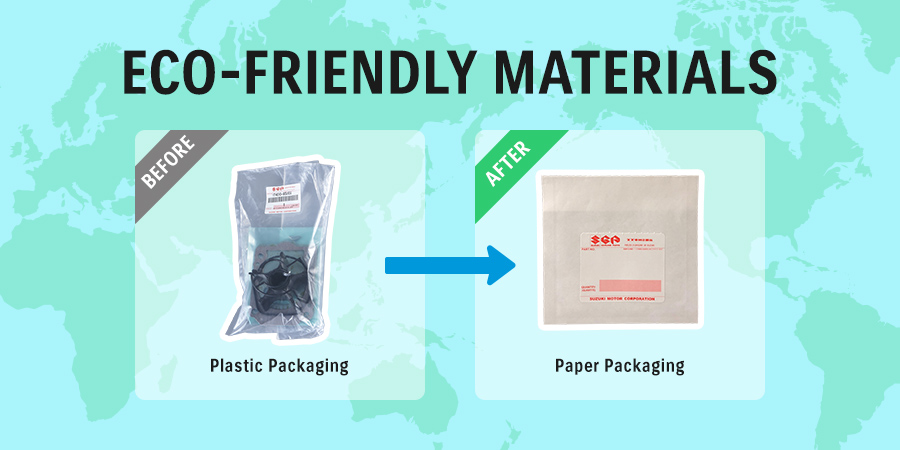 3. Collect Marine Micro-Plastic Waste
We believe that the Micro-Plastic Collecting Device that we are developing could be one solution to marine plastic waste issues.
This device enables outboard motors to collect micro-plastic without affecting the engine performance nor harming the environment.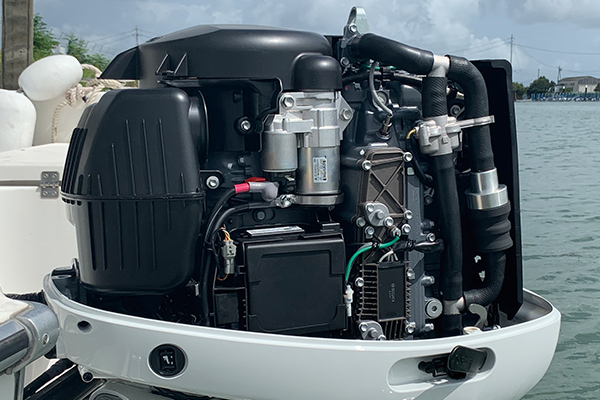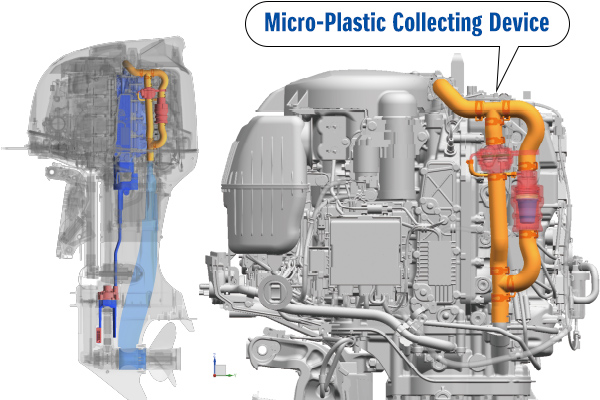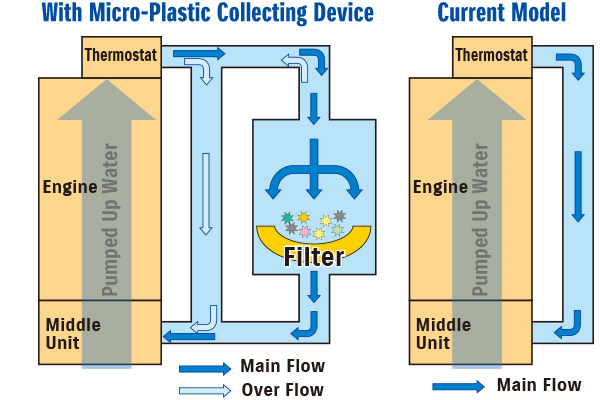 Features
Easy installation of return hose and filter
This device will not affect the performance of the engine even if the filter gets clogged since this device utilizes the used cooling water.
Monitoring Test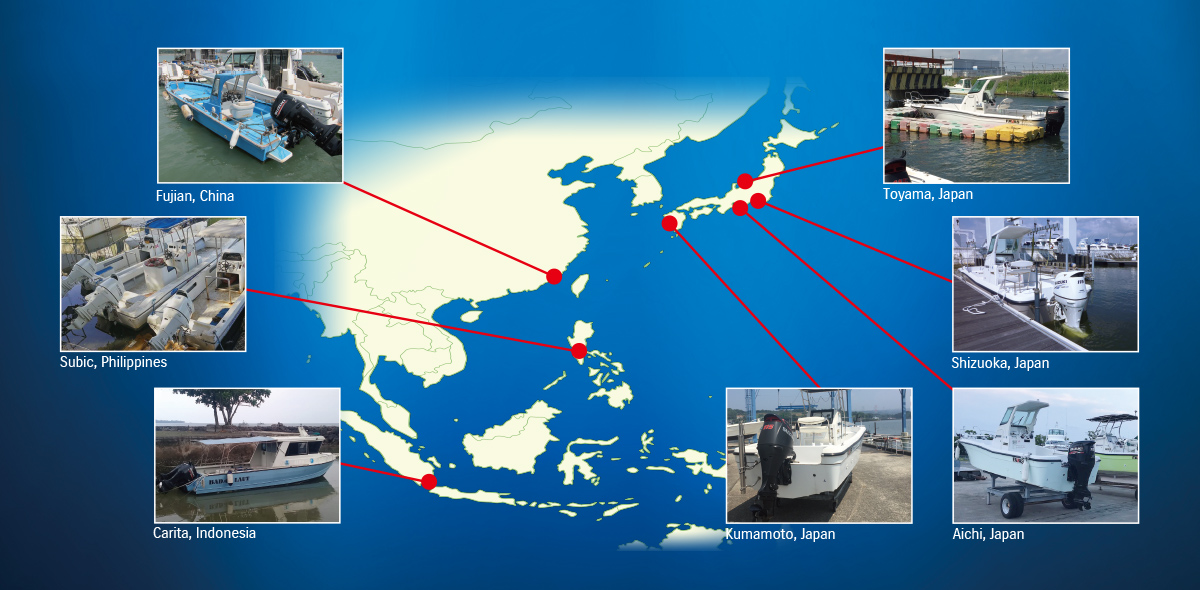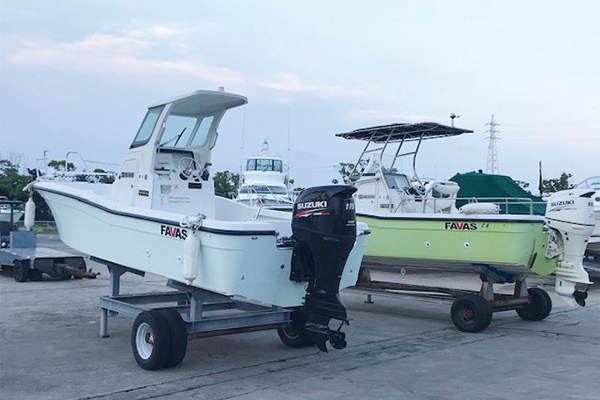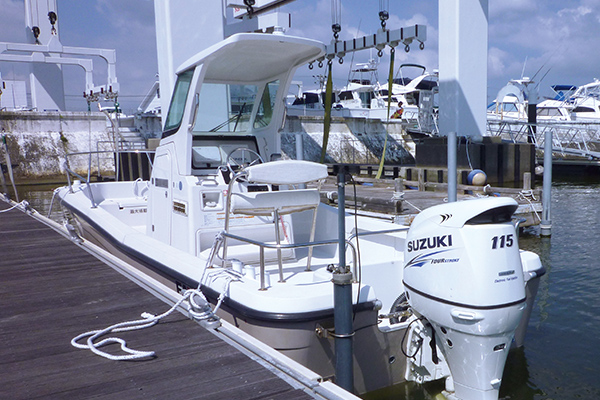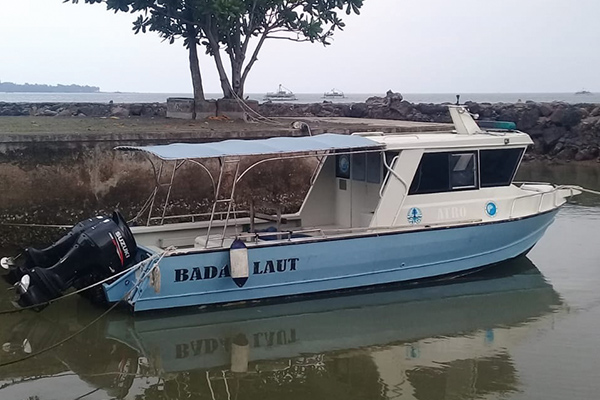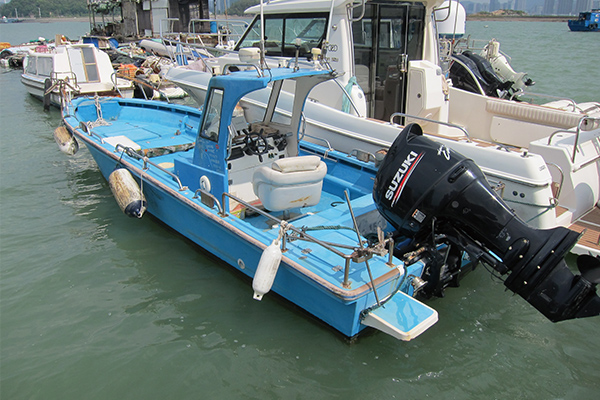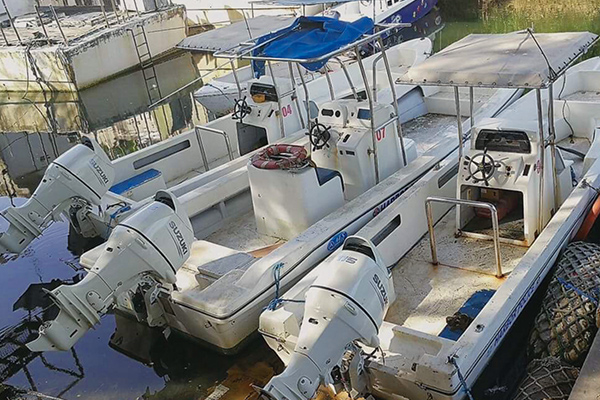 In order to clean the ocean, the Suzuki Marine Team will promote the "Suzuki Clean Ocean Project" together with partners and boat users all around the world.